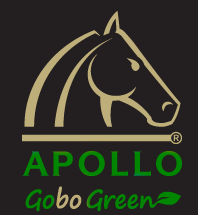 Apollo Design sent out there fall e-newsletter, Hoofprints yesterday with updates on the company and it's product lines.  The first article caught our attention here at isquint, Apollo Expands Green Initiative.  The article explains how Apollo Design has been working to go green in their manufacturing process of metal and glass gobos.  Apollo is 100% changed over from chemical etching on metal gobo's and has started the process of switching their glass gobo line to laser.  The switch saves about 4,000 gallons of waste acid being produced, thus helping to save the environment.
Apollo has produced an informative video about the process of laser etching and how it helps to save the world we all live in.  To view the video, visit www.apollodesign.net

Also in this issue of Hoofprints, Apollo released some oldie but goodie holiday and New Year gobo's as well as new design just in time for the holiday season right around the corner.  Click the image to the left or here to download the complete holiday gobo offerings from Apollo Design.  Standard A & B size metal gobo's retail from Apollo for $12.50. To find an Apollo dealer near you, visit Apollo's website at www.apollodesign.net.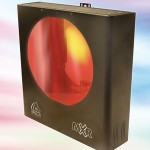 The last and final artical in this issue of Hoofprints is a product reminder of the new MXR Gel color mixing scroller that Apollo announced at LDI this year.  Look for more information about the Apollo MXR here at isquint in the days to come.  In the mean time, to read more about the MXR gel color mixing unit, visit www.apollodesign.net.
Share

Comments