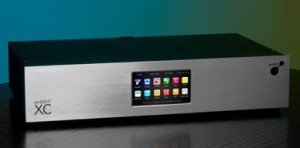 If you plan on attending PLASA Show next month in London, be sure to stop by the amBX UK Ltd. booth to preview their latest lighting control system, the amBIENT XC. The one line that has peaked our interest from the press release is…
The product is billed as a radically changing the way in which light and space are designed to create immersive entertainment experiences using light, video and sound.
We are not quite sure how this is a radical change of how lighting and video systems are controlled as it does not mention more then the amBient XC is a stand-alone DMX512 controller powered by amBX technology. The company, amBX is claiming that this new technology is going to be the new standard in creating and delivery an immersive entertainment experience.
The amBIENT XC has a variety of AMbx modes pre built into the box for some "standard" LED effects such as Fire Flame, Pacific Tide, (personally, we would like to see an ATLANTIC tide), Warm Breeze and others that are also customizable.  All of these modes can be executed and changed or modified by touchscreen on the front of the box.  There is also some downloadable PC design tools for greater control options and configuration.
From what we have read and seen on the website, the amBIENT XC is a pretty cool, self contained DMX playback unit.  It can be a great option for night clubs, restaurants and other architectural spaces that have LED lighting and want to have "effects" running with the tap of a screen.
The amBIENT XC is being distributed in the US by TMB.  Since the amBIENT XC has not be "offically" announed yet, we can't find a retail price.  For more information on the amBIENT XC, visit amBX's web site at www.ambx.com.
Share

Comments