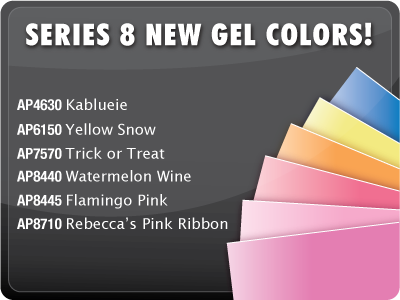 The R&D department at Apollo Design are at it again. They recently announced the arrive of 6 new gel colors to their series 8 line up of gel. The new colors are
We here at iSquint love the new colors, not just the names but also the wonderful colors that they produce. These colors will be added to Apollo Designs next gel book sample. To get an updated gel book, contact your local dealer.
Not to Apollo designs gel naming department, are you hiring? We have some fantastic names ready! We work on beer commission.
Share

Comments