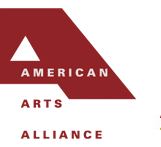 This past week we wrote about Sentor Tom Coburn (R-OK) introducing an amendment to the $800+ billion stimulus package before Congress that would deny any "community park, museum, theater" or "arts center" from receiving any money to use for "renovation, remodeling, construction, salaries, furniture" or "rotating pastel lights," among other items.
The amendment, introduced before Congress on Feb. 3, would effectively prevent theatres and arts organizations from receiving money earmarked for the American Recovery and Reinvestment Bill of 2009. In response, the American Arts Alliance has set up an action page with a sample letter voters can use to write their Senators and voice their disapproval from their Web site at www.theperformingartsalliance.org.
In opposition to the ammendment, the Alliance states that "strengthened federal support of the arts is critical as our nation seeks to recover from a depressed economy and looks for solutions both to encourage stability and future growth. The American Recovery and Reinvestment Bill of 2009 designates $50 million in direct grants to fund arts projects and activities, which preserve jobs in the non-profit arts sector threatened by declines in philanthropic and other support during the current economic downturn."
Full text of the amendment can be found at http://thomas.loc.gov/. Make sure to contact your local senator to oppose this amendment. You can find your senators DC office mailing address, phone, fax and email by visiting www.senate.gov.
Share

Comments