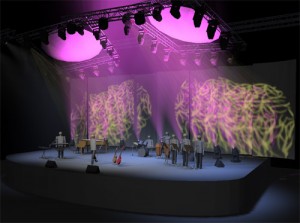 We heard through the Facebook grape vein that Capture Sweden, the makers of Capture Lighting visualization software has a new release of their software for the Mac. Captures website has confirmed it. Capture Polar is available for the Mac and included functionality from the Basic and SmartSoft editions.
Capture is a lighting design software for Windows, focusing on the creative design and documentation stages of the process. Capture allows you to work in real time with all objects without the need to switch modes or applications, allowing for maximum flexibility and creativity.
For more information, to purchase or to download Capture Polar software for Mac or Windows, visit their website at www.capturesweden.com.
Share

Comments