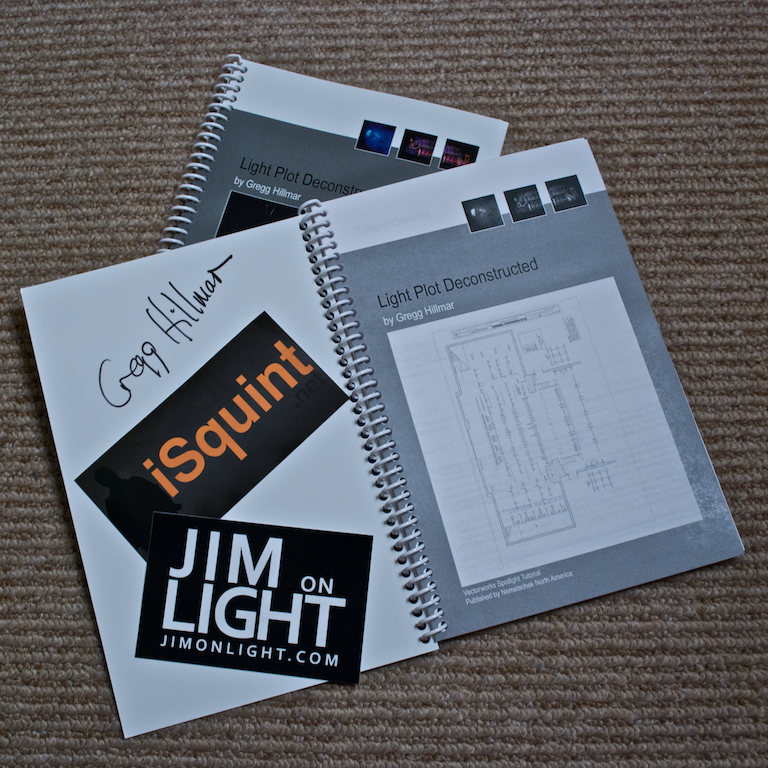 That's right, there is just ONE more week left to enter to win a signed copy of Gregg Hillmar's book, Light Plot Deconstructed from iSquint.net and JimOnLight.com!
JimOnLight and Isquint are running a contest the month of October for two chances to win a signed copy of Light Plot Deconstructed.  The first book is being given away here on iSquint by leaving a comment on the original contest announcement here, (comments on this announcement have been turned off). The first winner will be announced on Monday, October 19, the same day the second part of the contest starts on JimOnLight.com for the second chance to win.
For more information on Light Plot Deconstructed, see our review here on iSquint. Again, to enter the contesst, leave a comment here.
Share

Comments