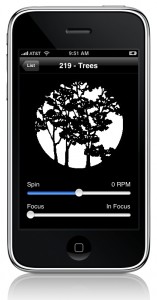 A happy surprise for everyone today, turns out I still have a couple of iPhone/iPod touch lighting apps to give out!  I only have 5 codes left and the first five to email me at info@isquint.net get one code to one of the lighting apps from Wybron, the Moiré Gobo Library App or Gel Swatch Library App.
I found out the hard way yesterday, all of these promotional codes are only good for use in the US iTunes App Store.  So if you live outside of the states, I am sorry, the codes will not work for you.
Also, please do not request a particular app, I have already mixed them up and have no idea which one is which.  Makes it more fun that way!
Enjoy your Wednesday and safe travel on this, the day before Turkey day.  Mmmm Pumpkin Pie!
Share

Comments