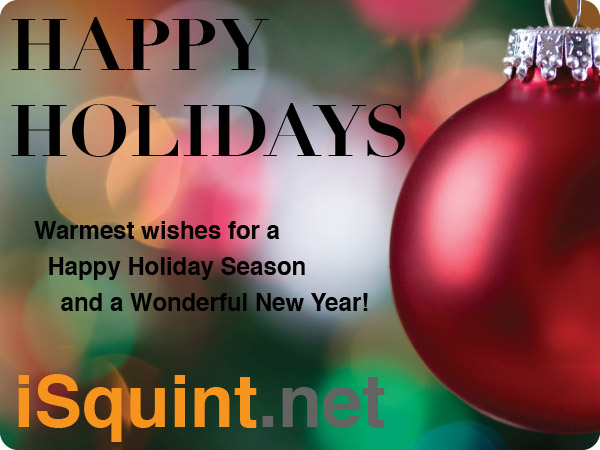 It is that time of the year when we look back and reflect on what a year 2009 has been and all of the wonderful memories we had.  It is also a time to be thankful for the loved ones and friends we have.  So on this, the 2009 Holiday Season, I want to wish each and everyone of you a Happy Holiday Season, A wonderful and prosperous New Year and thank you.  Thank you for all of your support, kind words, and of course for reading iSquint.net.
If you did not receive a copy of the iSquint Holiday Mailer, sign up for the newest feature of iSquint, the monthly newsletter by filling out the simple sign up form below.
HAPPY HOLIDAYS FELLOW SQUINTERS!
Share

Comments