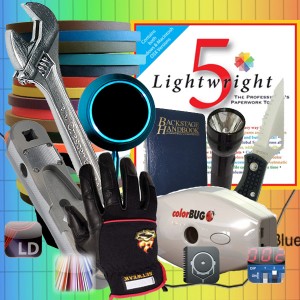 Can you feel that?  It's the gift giving season! There are always great gift giving guides for loved ones, kids, add all kinds of other people in our lives.  But what about the techie in all of us?
There are a bunch of cool tools and toys out there for the techie and designer in all of us.  Most of these gadgets help us do our jobs quicker and easier.  Then there are some that are just way to cool not to own and play with.
The iSquint Holiday gift Guide is just a sampleing of some ideas on what to get.  Where can you pick up these great gift ideas?  Try your local theatrical dealer. If you can't find it there, you can certainly find it online some where.  But as today is December 7, you better hurry, you want to make sure to get your gifts in well before the celebration begins!
I have broken down the guide into three list.  One list for each type of theatre professional.  While of course there are many MANY other types of theatre professions, I am just focusing on these at the moment.  If you feel that I am missing a great gift to add to the guide, let me know if the comments section of this article.
Happy Hunting!
Techie
Focus Glass
C-wrench
Pin Splitter
Backstage handbook
MagLight
Spyderco Knife
Lighting Desingers
Programmers
Enttect Programming Wings
DMX Coffee Machine
Swisson DMX tester
Again, these are just a sampling of gifts to get the theatre professional in your life. Am I missing something to the list? Let me know in the comments section of this post.
Share

Comments