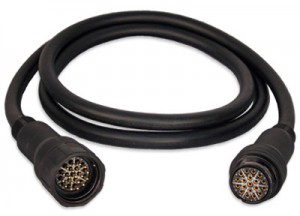 We normally like to do our write up on new products, but Lex's Press Release says it all!
Everyone in the entertainment technologies industry know that November means LDI. They also know that LDI means that Lex Products, winner of the ESTA Product of the Year award in the widget category for the past 6 years running, will show up in Orlando with something big up their sleeve. For 2009 that something big is EverGrip™, and it will change the way you think about multi-cable.

…

EverGrip connectors are overmolded, meaning they go through two separate molding processes that makes them exceptionally tough, remarkably safe, and maintenance free.

The core of EverGrip is a polypropylene premold that encapsulates the contact and wires, meaning the possibility of pushed pins is eliminated and the ground ring cannot loosen.

A Santoprene™ external overmold doesn't just look nice – it provides superior flex and strain relief. The solid molded construction is impact resistant and covers all aspects of the connector, even the locking ring. This means total surface insulation when the devices are mated. Together, all of the advantages of overmolding can double the flex life of your assemblies. An optional weatherproof cover is offered to protect female connectors from weather, dust and dirt.
To learn more about the Evergrip, visit Lex's website at www.lexproducts.com or visit their booth, 1157 next week at the LDI Show in Orlando.
Share

Comments