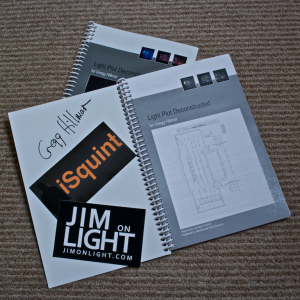 This just in, the winner of the first iSquint.net and JimOnLight.com Lighting Plot Deconstructed Contestt is in. Both Jim and iSquint would like to thank everyone for entering this, the first of many joint contest of iSquint and JimOnLight. If you didn't win, you have a chance to win on the second part of the contest.  Check back for more information to come around. But now:
Congratulations to Mike Berger, the winner of the first part of the contest.  Mike is a student at a well known college in Pittsburgh PA and has assured us that Gregg Hillmar's book, Light Plot Deconstructed will help advance his work with in Vectorworks.
You can follow Mike on Twitter @MichaelLBerger.
Congrats once again Mike, enjoy the book!
Share

Comments