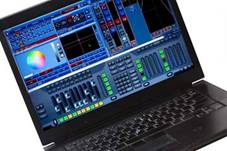 You have got to love free stuff! With the release Martin Professional's latest software update to the Maxxyz PC lighting control, version 2.60. The crazy Danes from Martin has decided to throw in two universes of DMX with the Maxxyz PC controller.
Simply connect the Martin Universal USB/DMX box to any Maxxyz PC to generate 1024 DMX channels. This is an ideal opportunity for Martin LightJockey™ users with larger requirements to experience all the power and benefits of Maxxyz PC.
You can download the latest version of the Maxxyz Control software from Martin's website, www.martin.com.
Share

Comments