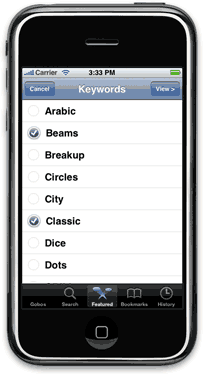 We heard from a reliable source the other day that Rosco Labs is in the works to release a new Gobo iPhone App of their entire Gobo catalog!
We just found confirmation of this on the Rosco website, www.rosco.com.  While details of the app are still missing in action, it is clear from the rotating image from the Rosco web page suggest that it is easily navigated to find a genre of gobos.
Visit the promotional page for the app to sign up to receive your FREE copy of the app for both the iPod touch and iPhone.
http://www.rosco.com/promotions/goboapp/
Share

Comments