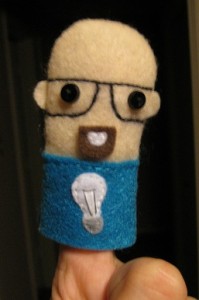 Over the past couple of months, you may have noticed that we have featured some reviews, post and insight from JimOnLight.com. You may have also noticed that JimOnLight.com and iSquint.net are running a contest this month for Gregg Hillmar's book, Light Plot Deconstructed. we have been working closely together to help not only inform, but educate and give back to the lighting community in new and different ways with things planned for the future.
Jim On Light is a blog about light: lighting, light and art, lighting devices, lighting control, lighting fixtures, concepts, and anything else that deals with light as its medium. Jim on Light is written by Jim Hutchison, Chief Design Consultant of Alive Lighting. Jim has several years of experience in the Entertainment Lighting industry. Jim is a member of USA Local 829.
If you didn't know, Jim is currently living in Stockholm Sweden earning his MA in Architectural Lighting design for the next 8 months. Since being in Sweden the past couple of months, Jim has been missing some of the simple comforts of home that Sweden does not have.  We are calling upon the lighting community to come together to show that we care about one of our brothers over seas by pulling together to bring him some of the things he misses from back home.
If you want to show your love and support for Jim, please contact us at info@isquint.net to help contribute to a care package that we are putting together for Mr. Hutchison. Any help you can provide is greatly appreciated!
Share

Comments