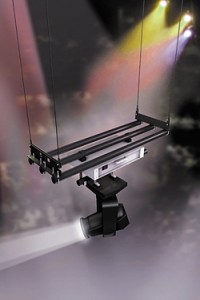 The other day we mentioned the pre show announcement of the Royal Shakespeare Companies LightLock device for hanging moving lights.  After speaking with a couple of our fellow entertainment news outlets we have some updated information.
The RSC LighLock was actually introduced last year at PLASA08 but only as a prototype.  Since then it seems that the RSC has been refining and developing it for mass production.
So what is the deal with it being re-introduced this year at PLASA09?  From the looks of it, the RSC has found a partner to manufacture the LockLight for them.  From putting mumblings together that we have heard around the industry and following various twitter feeds, we are pretty confident to say that Total Structures from California will be manufacturing the LightLock for RSC.  We are expecting this announcement to happen the first day of the PLASA show at Earls Court.
Share

Comments