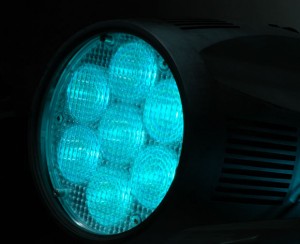 We have heard from some friends in the industry talking about Vari*Lite and their next step in the LED market. Not to long ago, Vari*Lite introduced the VLX, an LED wash fixture. What is interesting is that on Vari*Lites own website, they have it listed as the VLX Series. This could only mean one thing, that the Original VLX is not the only one in the line up.
We have heard that Vari*Lite is getting ready to announce a new LED fixture at the LDI Show in Orlando this year.  What we have heard is that they are using one LED engine that would possibly be RGBW just like the VLX.
We have a lot of open ended questions that we ourselves wanted answered but are hitting a brick wall. The Vari*Lite booth, 927, is a must visit this year at LDI not only to see the VLX fixture as well as hopefully get more information and possibly see this new fixture.
Share

Comments