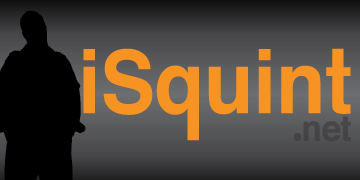 We have some exciting things coming up here on iSquint in the next few weeks.  To help kick start these exciting times, we printed even more iSquint stickers!  If you would like one, all you have to do is fill out the Sticker Give Away form below, and we'll get one out to you. This is just another way for us to say thank you for following and reading iSquint.net.
If you get a chance, we would love to see photos of you and our stickers, take a look at some others who we are Stuck On.
Thanks again for reading iSquint.net!
Share

Comments