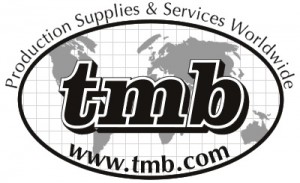 At InfoComm, TMB introduced a whole host of new products to their vast inventory.
Straight From the Press Release:
UberPan from Green Hippo – Advanced multi-server control system that allows multiple Hippotizers to work as one, creating a single virtual canvas.
amBIENT XC from amBX – The ultimate ambient lighting control system for the creation and delivery of immersive entertainment experiences.
ProFan – High velocity DMX fan with detachable remote for manual control. Truss, stand or floor mount.
ProPlex RMT – Remote Media Transceiver System. DVI video, audio and serial data transmission and distribution over fiber-optic or CAT5e cable. Built for the road, in Rack Mount and Portable Mount formats.
ProPlex GBS – GigaBit Switch. Rugged Ethernet switches built specifically for use in portable entertainment production. In Rack Mount and Portable Mount formats. Portable Mount unit incorporates a yoke with many mounting options, and a UPS.
ProShell – Professional RJ45 housing. Converts a standard RJ45 into a rugged, road-worthy connector. Ergonomic, compact for high density patch bays, label friendly, and the damn latch won't break! Detachable cap option protects contacts when long cables are dragged over the ground.
Solaris CF-35 strobe – IP rated, UV stabilized, and compact CF-35 strobes ideal for architectural installations. Available in six colors. Can be used individually or combined in a string or matrix.
TMB will also be showing a selection of popular products for the entertainment professional, including: AC Power power distribution boxes; Color Kinetics LED fixtures; curveLED transparent flexible video displays; DMX Data Lynx four-universe DMX console switcher and backup; Kinesys Libra loadcell and Elevation motor control; Leader Light flood and linear LED fixtures; ProPlex cables and snakes for Ethernet, DMX, audio and video; ProPower NCB non-conductive power distribution boxes (without the rubber) and ProPower RPD configurable rack mount distros; ProStage audio stage box systems; SandBox multi-protocol hardware; Swisson DMX test tools; W-DMX Generation III wireless DMX featuring the new Ugly Box wireless signal tester . . . . and much more!
Find out more about the products and services offered by TMB at www.tmb.com.
Share

Comments