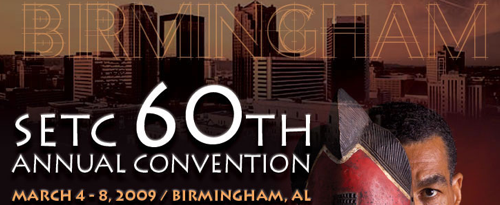 It is that time of year, trade show season begins. With all of the trade shows lined up, iSquint.net plans to be at each one covering the latest products and announcements from around the show floors. To kick start the trade show season, iSquint.net will be attending the 60th Annual Convention of the South East Theatre Conference in Birmingham Alabama from March 4-8.
We will be covering the show floor live daily with updates and images of any new products and/or services. Make sure to bookmark us and check in with us daily about happenings around the show floor and the convention.
To learn more about SETC or to attend the conention, visit their website at www.setc.org.
Share

Comments