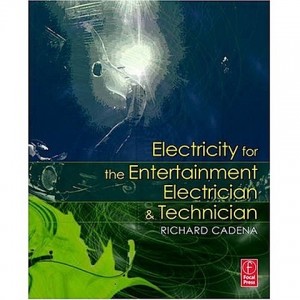 We are happy to announce our first or many Trivia Contest here at iSquint.
Our first contest involves winning Richard Cadena's latest book, Electricity for the Entertainment Electrician & Technician from Focal Press.  We recently received an advance copy of the book to do a review of here on iSquint which you can read here.
For details on the contest, visit the Trivia Contest page and to submit your answer to the contest. Please be sure to submit your answer on the contest page and not this post.  Comments for this posting have been turned off.
To purchase your own copy of the book, visit the PLSN Bookshelf.
Share

Comments