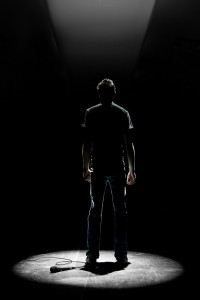 This weeks Tuesday Twitter Trivia is coming a little later in the day to give the west coast a chance to enter. Also this week, we are going back in time to when we all first started learning the basic's of lighting. If you remember anything from your days in college learning about lighting, this is the person to remember.
So, with our further ado, here is this weeks Tuesday Twitter Trivia question:
This Badger Alum went on to become one of the first lighting professors at an Ivy League School and developed a method of stage lighting that is taught in almost every lighting 101 class. Please name this person and Ivy League School.
As with every Tuesday Twitter Trivia here on iSquint, please respond with your answer via Direct Message @iSquint. The first person with the correct answer wins a gem from the good old days in college.
Photo By: Jeff Archibald
Share

Comments