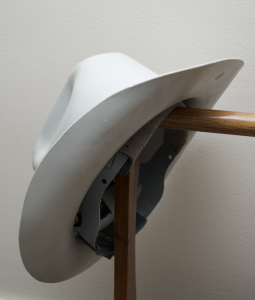 This weeks Tuesday Twitter Trivia has a theme due to the great prize this week.  For a couple of years, I worked on Load-ins for a couple of tour and was required to wear a hard hat. A good friend from Texas gave me the best present back then, a Cowboy Hardhat. Since I do not tour anymore, it is time to pass on the the Cowboy Hardhat.
This Week Tuesday Twitter Trivia Question is:
Which Texas State Representative Authored and introduced a Bill earlier this year requiring lighting designers in Texas to be licensed as either electrician, architect, engineer, landscape architect, or interior designer.

Please give the persons name and district they represent in Texas.
As with all Tuesday Twitter Trivia Contest, please Direct Message us your answer through twitter @iSquint. The first person in with the correct answer wins.
Good Luck!
Share

Comments