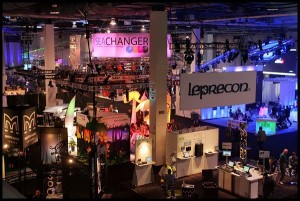 Since the LDI Show is right around the corner, I dedicated this weeks Tuesday Twitter Trivia question to one of the industry best trade shows.  This weeks TTT went back in the way back machine and asked:
What year was the first LDI Show and in what city did it take place?
This one required just a little digging on the internet.  But if you are an LDI vet, you may have been able to pull this from memory.
This weeks TTT winner is @erosing or better known as Ethan Rosing of Madison Wisconsin… GO BADGERS! Yes, I am a cheese head too.
Ethan came back with the correct answer to both parts of the TTT with the first LDI show being held in 1988 in Dallas Texas at the Infomart.  Congrats Ethan and thanks to everyone for playing the Tuesday Twitter Trivia and for reading iSquint!
Share

Comments