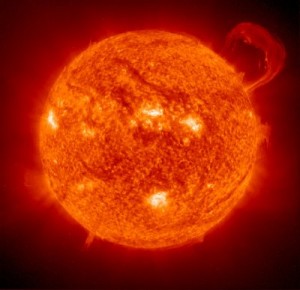 This weeks Tuesday Twitter Trivia question was, "What is the brightest lighting fixture?".  We received numerous responses via Twitter DM with answers. After reviewing all of them, the winner with the first and correct answer was @ryanbible with the sun.
While this may seem like a trick question, it is not. While most websites define lighting fixture as an electrical device used to create artificial light or illumination, there is an argument out there that the sun fits that description.
The sun is the answer that we were looking for and thus, @ryanbible wins the free t-shirt.
Have a view on our decision about the sun being a lighting fixture?  We would love to hear your opinion in the comments.  Thanks everyone for playing!
Share

Comments