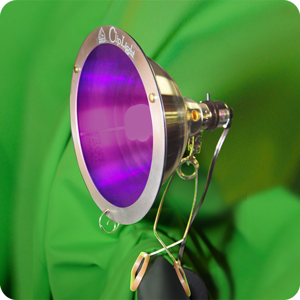 Back at SETC in early March, we wrote about Apollo Design preparing to release a New Clip Light. Today, Apollo officially released the Clip Light on their website with more details.
The Apollo Clip Light provides a clean and simple solution for safer work and crossover movement.  Equipped with a gel retainer, mounting hardware, and a 9″ diameter of AP4150 New York Blue Apollo Gel, the 8 1/2″ Apollo Clip Light eliminates the awkward and unsightly process of taping gel to these handy lights.
The New AC-CLIP-LIGHT is sold in a pack of four and comes with the afore mentioned accessories for each light. Retail price for the 4 pack of clip lights is $75.00. To locate an Apollo Design dealer near you, visit the reseller section of Apollo's website, www.apollodesign.net.
Share

Comments