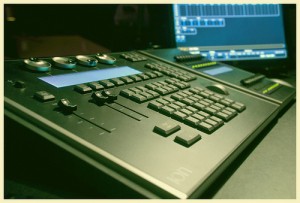 Yeah yeah, we all heard it earlier, ETC released the Eos/Ion software version 1.8 with some pretty snazzy additions right.  Well, it looks like we didn't get the whole story!
ETC just announced that the Ion is able to upgrade to a 2500k (5 universes) and a 3000k (6 Universes). Talk about some control.  All previous models of the Ion console will be able to be upgrade to the max universe count, 6 universes via a software upgrade code that you must purchase through your local dealer.
ETC also announced the release of the Ion 3K Remote Processor Unit, (RPU) which also supports six universes.
Have questions about the upgrade, contact your local dealer or visit ETC's website at www.etcconnect.com.
Photo Credit: productionmusings.com
Share

Comments