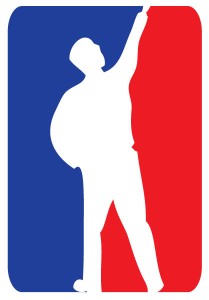 In a surprising move by United Scenic Artists, Local USA 829 has decided to re-brand the organizations image to appeal to younger generation or designers and artist.  To attract that generation of artist, Local 829 has decided to re brand and re structure the organization in a way similar to pro sports.
To start the re branding process, Local 829 has released their new logo and name, Major League Artist or MLA.  The design follows suit with other major league sports in the United States.
Included in the press release was a hint of how the new structure of the organization is to be laid out.  In the first season of the new MLA, there will only be 10 teams to kick off the first season for the major theatre districts in the US, New York, Boston, Washington, DC, San Fransisco, Seattle, Austin, Miami, Los Angles, Kansas City, Chicago and Steven Point, Wi.
After the inaugural first season, drafts will be held to recruit rookies and graduates into the organization and build and expand teams into other markets and city across the United States.
APRIL FOOLS!
This post is fake and should not be taken seriously in any way.  For more information or to join United Scenic Artist, Local 829, visit their website at www.usa829.org
Share

Comments