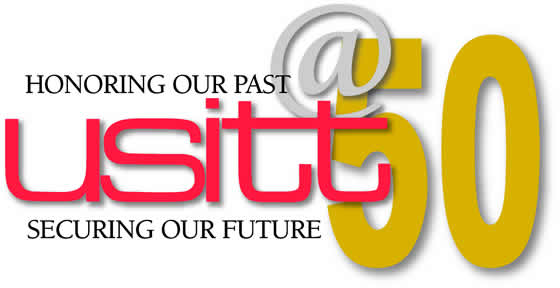 The USITT Conference and Stage Expo has just come to an end here at Cincinnati.  It has been a great event with excellent sessions throughout the week and the the Stage Expo with new products being announced and shown.  There are still plenty of products to cover here on iSquint over the weekend and plenty of photos to upload.  We also have a few special features to include from events and sessions from the week.
As we close this the 49th USITT Conference and Stage Expo, we look to the future of the 50th anniversary Conference and Stage Expo in Kansas City, Missouri at the Kansas City Convention Center from March 30th to April 3rd.  The Theme of the 50th Conference and Stage Expo is "Honoring Out Past and Securing Our Future".  USITT will have events and sessions planned to look back at where the industry has come from as well as looking forward to see where we are going and how to keep the industry going within these hard economical times.
Be sure to make your calendar's now for next years Conference and Stage Expo!
Share

Comments