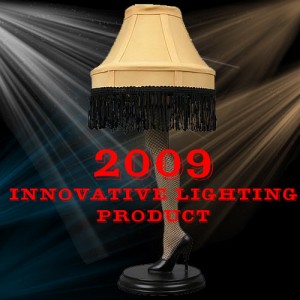 During 2009, we saw a whole heap of new products introduced into the market place.  Just like Time and the AP innovative people of the year, it is time for the industry to pick the most innovative product for 2009. So I am calling on you to help choose the 2009 Innovative Lighting Product of the year.  While I would love to pick the product, that just is not fair.  Who am I to say what is the most innovative product? That is why I am leaving it to you.
The instructions are easy.  I have picked 10 random products that have come to the market place in no particular order.  All you have to do is chose one.  Think I am missing a product or want to give some insight on your choice?  Leave it in the comment section of this article.
The winner of the 2009 Most Innovative Product chosen by you, will be announced here on iSquint December 31, 2009 at 11:59pm, right as we start the countdown and raise our glasses to 2010.
Share

Comments