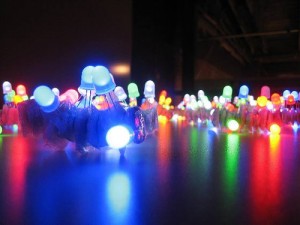 What is better then a national trade show? A local event!  Barbizon Denver is having a Demo Day on May 18 & 19 at their shop in Denver Colorado.  This year, Barbizon Denver has brought in over 75, yes SEVENTY-FIVE LED fixtures for you to look at, demo, play with and compare.  The fixtures will range from the theatrical, architectural, TV and Film markets.  This is the perfect time to see a bunch of lighting equipment all at once and ask questions!
If you are a TV and Film person, Barbizon suggest you bring your camera.  Why not try the LED fixture on camera?! Excellent Idea!
The Barbizon Denver Demo Day runs from May 18, 2pm to 8pm and May 19, 10am to 4pm. They ask that you please RSVP for the Demo Days by emailing Barbizon Denver. Get directions and additional details from the Barbizon Lighting Blog.
Thanks Holly, wish I could make it!
Share

Comments