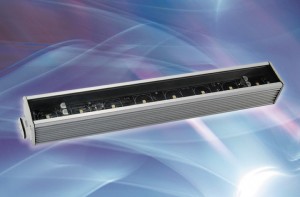 Boca Flasher just announced the releases of their latest LED fixture, the HPNFLA-HO2 LED Strip. The small profile LED strip measure in at just 12″ and packs 8 1w or .5w LEDs that are phase dimmable by a standard SCR dimmer.
There are a variety of color temperatures available in white, 2700, 3000, 3500, 4100 or 6500k in addition to red, blue green and amber. On top of that, you have choices to make on beam spreads from 10°, 24°, 36°, 13°X48° with standard clear or light frost lens.
The fixture is UL listed and is waiting to hear back on it's IP rating but at the moment, the are listing the LED strip suitable for dry/damp or wet locations.
Head over to Boca Flashers website to learn more about the HPNFLA-HO2 LED strip fixture, www.bocaflasher.com.
Share

Comments