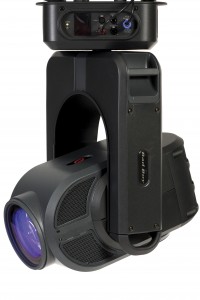 Looks like I was a little wrong earlier today. PRG is not replacing their Bad Boy fixture that has quantum color mixing, but adding a new version of the Bad Boy with CMY mixing. Here is the clarification note I got from PRG.
The Bad Boy CMY is not a re-introduction of the Bad Boy but rather a new second model. Both the Bad Boy with the Quantum Color and the Bad Boy CMY will be available. There are two models not a replacement. Many designers like the Bad Boy with Quantum Color (known simply as the Bad Boy) , especially in the concert lighting world.  Now designers in all markets have the choice of which model Bad Boy they wish to use that best serves their design needs.
Here is a little bit more about the new Bad Boy CMY.
Debuting at PLASA on the PRG stand will be the PRG Bad Boy CMY® automated luminaire with seamless color crossfading technology. Allowing designers to fade between colors easily and simply while still having all the features, including the superior optics and precision movement, that have made the PRG Bad Boy an industry-wide success. An ideal choice whenever a big-beam look is required, for example, when playing in front of high-brightness LED screens. Producing a powerful 48,000 lumens, the Bad Boy CMY couples its high-definition optics with a Philips MSR Gold™ FastFit lamp that can be set to levels 900W, 1,200W, or 1,400W. Boasting an optical efficiency of over 40%, Bad Boy CMY doubles standard efficiencies, marrying both brightness and green product ideals without compromise.
Share

Comments