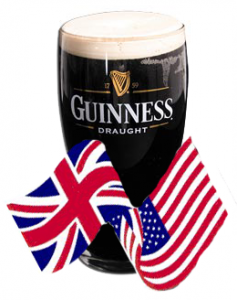 Are you sad that the holidays are over?  Didn't get enough partying in on New Years Eve? Well why should it stop right?
One week from tomorrow, on January 13 come out the the iSquint and Zero 88 Tweetup at Murphy's Grand Irish Pub in Old Town Alexandria, right out side of Washington, DC. Why a tweetup you my ask.  back at LDI, I meet a Brit from Zero 88, Peter Kirkup.  You may now him better as @pkirkup on twitter. We got to talking recently about his travels to the US and how DC is a great town. So we decided to throw a DC Tweetup in his honor. Help prove me right all of you DC lighting tweeps how great DC really is!
Come out the the DC Tweetup on January 13 from 7pm to 10pm at Murphy's Grand Irish Pub in Old Town Alexandria.  Put a name to the face and meet some great lighting people all while fighting the cold weather with a pint of your favorite beverage and a roaring fire in the up stairs bar of Murphy's.
I'll be on hand with a couple of prizes to give out during the course of the night along with my good friend Peter. Hope to see all the DC Lighting Tweeps there!
To learn more about the DC Tweetup and to RSVP, visit the TwtVite page. Be sure to follow the hashtag #DCsquints for more information and to stay on top of the action.
Share

Comments