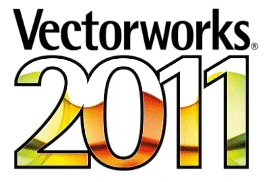 Be your own success story
Whether you're making the switch from hand drawing to 2D/3D or a BIM solution, Vectorworks wants to make sure you get the training and support you need to get "ramped up" with Vectorworks. Adding Vectorworks Service Select to your Vectorworks 2011 purchase is the best way to get acquainted with the Vectorworks software and make any implementation story a success! And, now you can get it for half the price.
What is Vectorworks Service Select?
Vectorworks Service Select is a training and support program that provides customers with access to a growing library of on-demand learning tutorials, priority technical support, and VIP access to downloads. And, you'll always be on the most current version of Vectorworks software to enjoy the new "bells and whistles" and latest in functionality improvements!
Learn more about Vectorworks Service Select by visiting serviceselect.vectorworks.net.
*Offer is valid for new licenses of Vectorworks 2011 with the Vectorworks Service Select software subscription program. As a Vectorworks Service Select member, you will receive an upgrade to the latest version of Vectorworks software at no additional cost within the terms of your contract. Offer is only valid within the U.S., for professional licenses and when purchased before November 30th, 2010.
Share

Comments