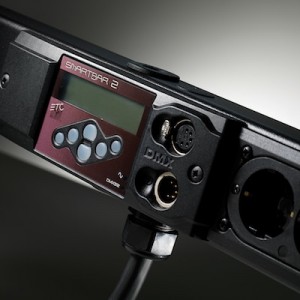 Back during LDI 2009, ETC, (Electronic Theatre Controls) demonstrated their update to the SmartBar series of portable dimmers, the SmartBar 2.  I don't know how I missed it at the show, but I did. No worries though, more from ETC on the SmartBar 2.
The SmartBar 2 provides an integrated dimming and fixture-mounting solution for compact, low-power applications, such as rentals, industrials or even small touring productions.

Set up your system in minutes and light like a pro – just plug in and play anytime, anywhere. Schools, churches, community theaters and outdoor events will benefit from SmartBar 2's easy setup.

SmartBar 2 is fully digital, with operational and programming features similar to SmartPack – presets, sequences (chases), choice of dimmer curves – as well as many new features. And the console is optional thanks to SmartBar 2's chases and local control, but pair it with a SmartFade® lighting control console and you have the perfect production combination!

Now available with more power! A SmartBar 2 high-power option is available to handle twice the fixtures on a four-circuit bar!
David from ControlBooth.com did a quick video of the SmartBar 2 at LDI 2009.
Share

Comments