Time for some update to almost all of ETC's family of consoles. ETC recommends that you download and update your console with the current version of the console software as these two release's mainly deal minor issues that have been fixed since the last version update.
More from ETC's announcement:
Congo v6.0.3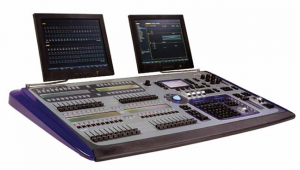 ETC is happy to announce the release of Congo v6.0.3 software for the Congo and Congo jr lighting control consoles, Congo Light Server and Net3™ Remote Video Interface units. This version is mainly to resolve issues that many users have encountered in the field with previous v6 releases. It is highly recommended that end-users currently running v6.0.0-v6.0.2 software update to v6.0.3 as soon as possible. This version has been rigorously tested not only in our labs, but in over 30 beta sites worldwide in varying configurations of stand-alone, server-backup and server-client systems. We believe this version addresses issues of "hour-glassing" and system slowdowns, as well as the unhandled crashes that caused us to pull v6.0.2 from our Web site.
Congo v6.0.3 software and Release Notes can be found in the Downloads section of www.etcconnect.com . There is also a v6.0.3 installer for Congo Offline Editor for Macintosh available for free download, as well. All consoles, Light Servers and RVI/Client PCs in a system must be updated at the same time.
Eos v1.8.1

ETC is also announcing a new version of Eos-family software. Version 1.8.1 is a software patch that fixes a number of issues, including system slowdowns caused by mirror mode (this can be evidenced even when mirror mode is not deployed), and Universal Wing startup issues. It is recommended that all Eos-family products be updated at the earliest convenience.
You can access the Release Note and software from the Downloads pages of Eos, Ion®, Element™, Eos and Ion RPU and Net3 RVI. This release does not require a new Macintosh offline build (users will still use v1.8), nor does it require a new manual or hotkeys document. You can download the Eos v1.8.1 software update from the download section of ETC's website, www.etcconnect.com.
Share

Comments