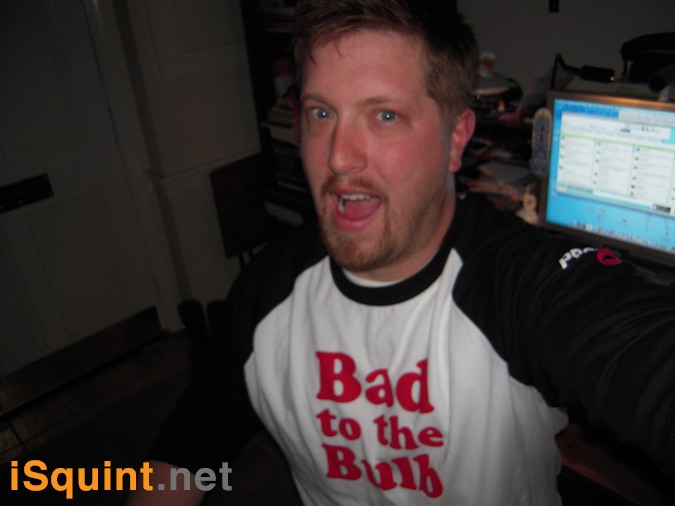 Did you miss out on getting to USITT this year?  I am so sorry to hear that.  How about I help you feel better about missing the Stage Expo?  This is just the first round of MANY swag give-a-ways from all the swag I collected at the show just for you!  I think this first one is pretty cool myself and have thought twice about giving it away.  Seeing as I have to do a little spring cleaning here in preparation for the big move, I want to pass it along.
So, if you attended USITT this year, I am sorry, but you can not enter!  You had you chance at the show to collect great swag!  For those of you who couldn't make it, let's give away some great stuff huh?!  It's pretty simple to enter, leave a comment to this post with your name, email address, (it will not be published) and this is the important part, PRG booth number at USITT 2010.
First one with the correct booth number wins! Yes, I only have one shirt to give away, sorry! The first give away is this great t-shirt from PRG. It's an extra large, so be warned!
UPDATE:
Congrats Sean, you were the first in!  Thanks all for playing.  Make sure to keep a look out for more USITT Swag Give-A-Ways!
Share

Comments