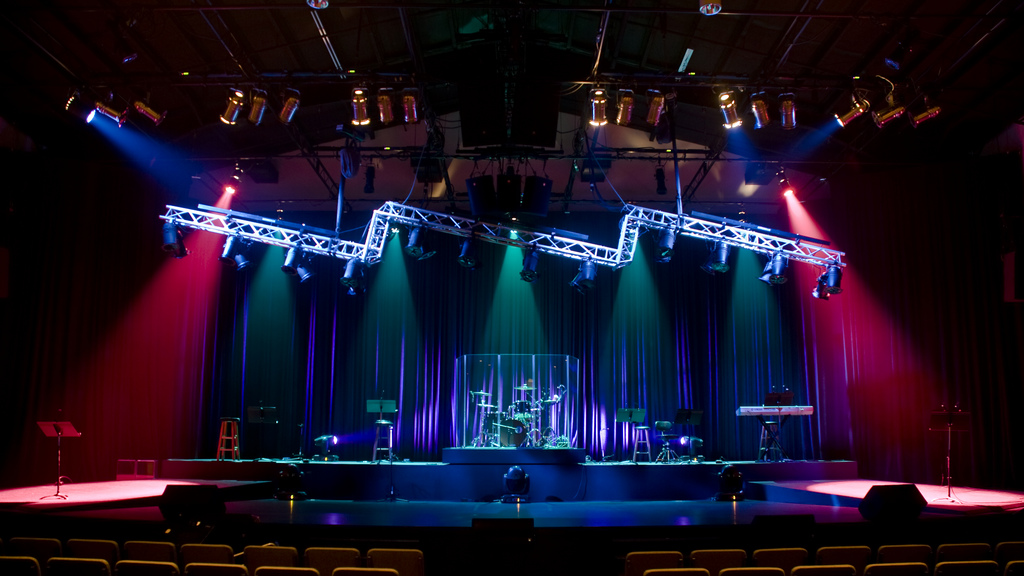 This weeks Friday Flickr Lighting Porn comes from Andrew Hunt.  The photo above comes from his redesign of the worship space at Blue Ridge Community Church in Forest Virginia. Back at the beginning of 2010, Andrew, (Drew), worked with some of this fellow production members to redesign and reuse some of the equipment to change the space up.  I am totally diggin' the lighting bolt truss! Then or course the soft colors and angles, very nice!
Head over to Andrews blog where he explains in more detail what his goals were and how he accomplished them. Thanks for sharing Andrew, excellent work!
Want to see you lighting design work featured here on iSquint?  Simply add your lighting design photos to the Friday Flickr Lighting Porn Pool located on Flickr.  Each week I randomly choose one lighting design from the pool and feature it here on iSquint.
Share

Comments