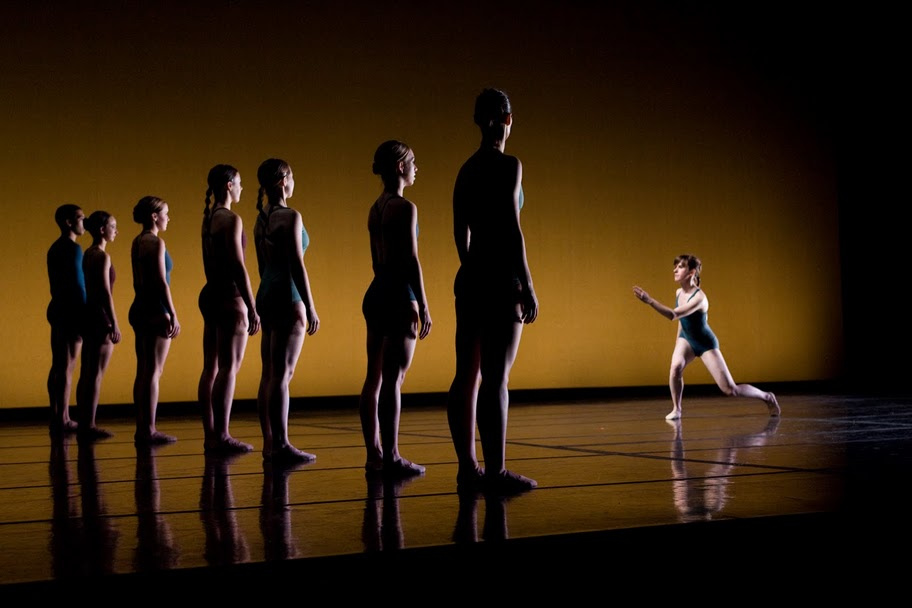 This weeks Friday Flickr Lighting Porn Photo comes from Lighting Design Ben Tusher our of Orange County California.  The above photos is from Ben's design of a dance piece called Arrive performed by the Backhausdance Company at the Barclay Theatre. While the lighting design is Ben's, the photo credits go to Backhausdance resident photographer, Tim Agler.
I have always liked lighting dance pieces.  The movement, the simplicity of layout and the brilliance of what dancers can do.  Add lighting to enhance and define, and WOW, it's like poetry for your eyes.  Execellent work Ben, love the design!  Check out more of Ben's design of Arrive on his Picasa gallery as well as more of his design work on his Flickr Page.
Thanks Ben for sharing your work on the Friday Flickr Lighting Porn Pool.  If you want to see your work featured here on iSquint, add your lighting design photos to the iSquint Friday Flickr Lighting Porn Pool on you guessed it, Flickr.com.  Each week I randomly select a photo from the pool and feature it here. Keep up the great work everyone, you have some great work out there!
What do you think of Ben's work?  I would love to hear your thought's about it.  Leave a message in the comment section below.
Share

Comments