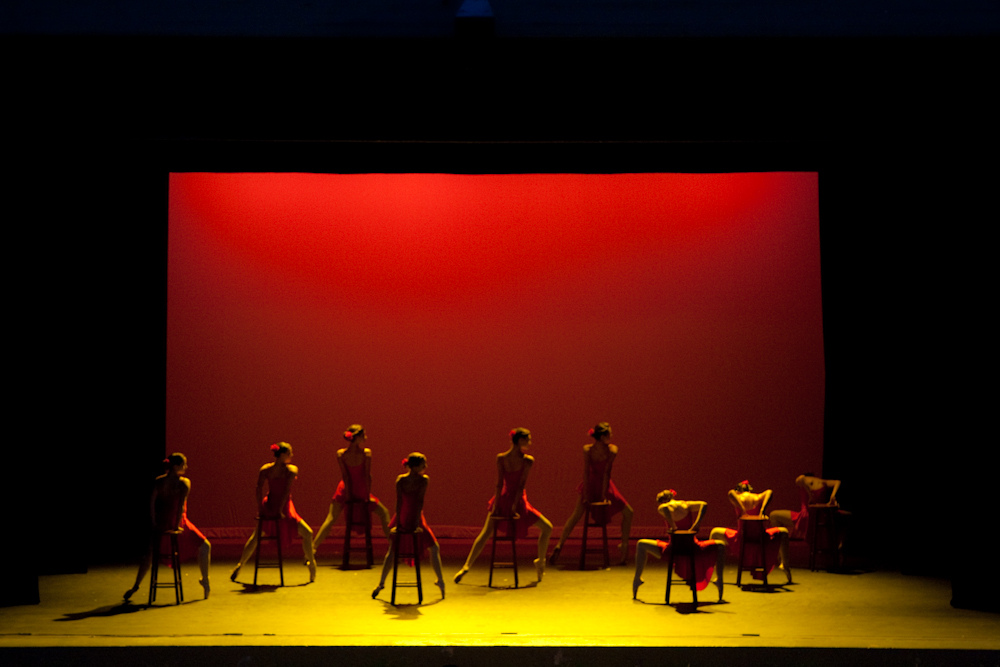 Color me dumbfounded.  Here it is Saturday and I am posting this a Friday Flickr Lighting Porn. Some how this didn't get pushed live like I asked wordpress to do.  Hmm, anyways.  This weeks randomly selected Lighting Design photo comes from BigsPL1092… yeah, that is all I know.  I couldn't find a name, show title… NOTHING!
So, new rule in effect, you MUST provide your name and the show from where the photo came from.  I want to make sure you guys get all the credit you deserve, so make sure to add those things to your flickr images please.
Besides not knowing anything about the show, piece, designer or anything like that, this is still an amazing image.  The fire, the passion the intensity, you know the movement onstage is just as spicy.  Oh dance, how I miss lighting you.  What do you think, how does this design make you feel?  I would love to hear your thoughts in the comment section of this post. See more of BigsPL1092's work on Flickr.
As for your design work, if you would like to see it featured here on iSquint, add your work to the iSquint Friday Flickr Lighting Porn Pool on Flickr.  Each Friday I randomly select a photo from the pool and feature it here.  But remember the new rule, ADD YOUR NAME AND SHOW TITLE! ;) Add as many photos as you like, there is not limit.
Thanks everyone that has shared their design photos so far, keep up the great work and keep adding your work, you guys rock my eye balls!
Share

Comments