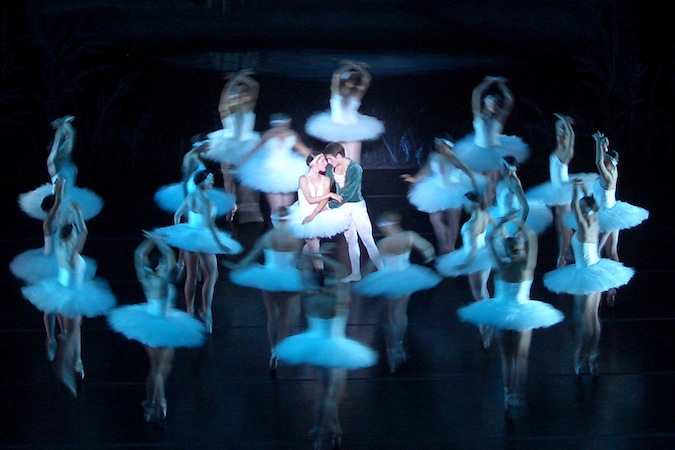 This weeks randomly selected Lighting Design photos comes from Brad Peterson.  This is from his 2009 design of Swan Lake at North Caroline School of the Arts, School of Dance.  Photo credits go to Dwayne Burgess.
I have to hand it to you Brad, this is amazing.  Your photographer did you justice here!  I really get a sense of the movement and understand what the focus is.  I have said it before, I love to light a good dance piece and boy oh boy did you do great! Excellent work Brad!  We'll toast another one or two next time I hit up NYC.
You can view more of Brad's work by visiting his Flicker Page as well as his personal design website, www.bradpetersonlighting.com.  Thanks Brad for sharing!
Want to see your lighting design work featured here on iSquint?  Each Friday, I randomly select a photo from the Friday Flickr Lighting Porn Pool and post about it here.  Add as many photos as you like, but please be sure to include some information about the design.
Thanks everyone who has already shared, be sure to add more of your work!
Share

Comments