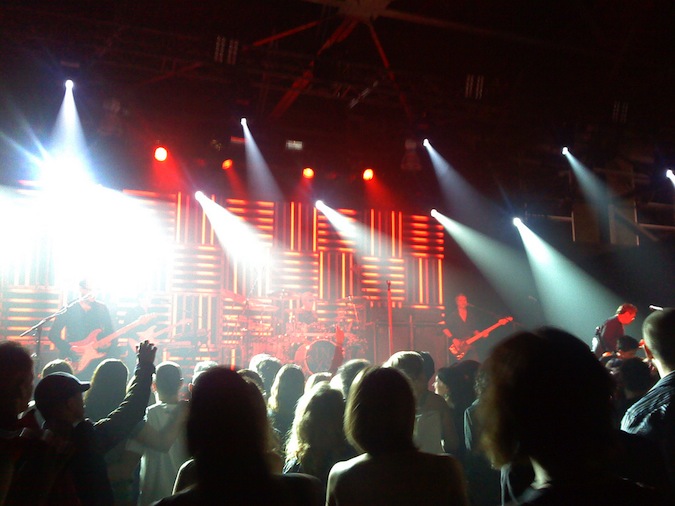 This weeks Friday Flickr Lighting Porn comes from Mark Burge, a freelance tech based in Vancouver, BC. The photo above is from the wrap party for all the people that were involved in the 2010 Winter Olympics in Vancouver, Canada.  I don't think Mark designed the lights but may have been involved in working the party.  I could be wrong on this, I couldn't find any information on it.  The rig is a striped down version of what was used during the medal cerimonies during the Olympics which were provided by PRG.
Check out some of Marks other photo sets during the Olympics on Flickr.  Thanks mark for adding the photo, wish I could have been there!  Looks like an awesome time.
Want to see your design photos featured here on iSquint?  Every Friday, I randomly select a photo from the iSquint Friday Flickr Lighting Porn Pool on Flickr and feature it here.  There are a bunch of great design photos in the pool, be sure to check them all out!
Share

Comments