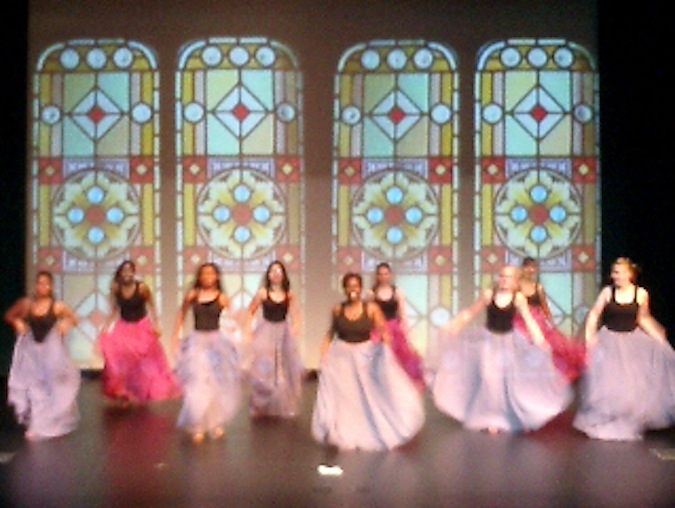 This weeks randomly selected Friday Flickr Lighting Porn comes from Stefan Johnson. While the photo may not be the best quality, it still shows some great use of lighting by giving us a placement of a grand ball room of sorts for a dance piece with the use of glass gobos.  From what little information I have been able to dig up about, what I think this design is from a dance piece that Stefan designed at Galluadet University right here in Washington, DC in 1994.  But I could be wrong.
Looking over Stefan's bio, he has design all over the country and world designing lights for stage and dance pieces.  You can see more of Stefan's work by visiting his web site.  You can also find Stefan on twitter, @stefan229.  Thanks Stefan for adding your design work to the Friday Flickr Lighting Porn!
Want to see your work featured here on iSquint?  Add your lighting design photos to the iSquint Friday Flickr Lighting Porn Pool on Flickr.com.  Every Friday I randomly select a photo from the pool and feature it here.  If you haven't looked through the Friday Flickr Lighting Porn Pool, you should.  There are some excellent lighting design photos from designers around the world!  Thanks everyone for adding your design work to the pool, keep it coming!
Share

Comments