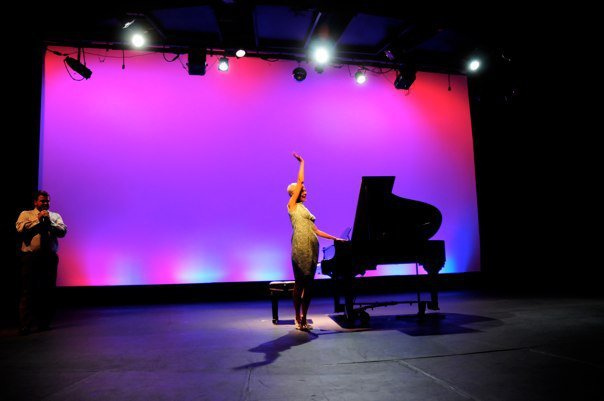 This weeks Friday Flickr Lighting Design photo come from Will Johnson.  The above photo is from the Butler Showchoir Showcase in El Dorado, Kansas.  I love the simplicity of the design with super saturated color washes and then the white light center stage highlighting the piano player.  Excellent work Will, love this design along with all of the others from the show.
I have to give photo credit to the photographer, Martin Blake Cram.  Excellent job capturing Will's lighting.  Check out more of Will's work by visiting his site at www.ictwill.com.
Want to see your work featured here on iSquint?  Each Friday, I randomly select a photo from the iSquint Friday Flickr Lighting Porn Pool on Flickr.com.  All you have to do is add your lighting design work to the pool for a chance to be featured.  Add as many photos as you like, the more the merrier.
Share

Comments