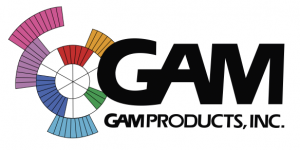 Do you live in the Las Angles area?  On January 11th, 2011, GAM Products is offering workshop on color at their GAM Arts Center right in the heart of LA.
Learn about color temperature, kelvin, spectral distribution, foot candles, mired shift and CIE tri-stimulus values; how they all relate to correcting light sources and balancing color in film and TV. Learn how these measurements relate to perception and the duplication of color.
Speaker: Joe Tawil of GAMPRODUCTS, INC.
Date: Tuesday, January 11th
Time: Refreshments 6 pm / Workshop 7-9 pm
Where: GAM Arts Center • 4975 W. Pico Blvd. • Los Angeles, CA 90019
Secured, underground parking available.
Please RSVP to 1.888.GAMCOLOR or sales@gamonline.com
Share

Comments