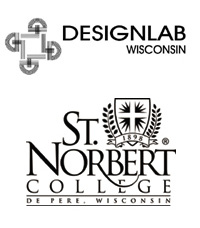 If you live in the land of Cheese, Point Beer and Green Bay Packers, and want to see some of the latest lighting products out there, you may be interested in the Green Theatre Showcase at St. Norbert College in DePere Wisconsin.  More from the Press Release:
Designlab Wisconsin, in association with St. Norbert College will be hosting a Green Theatre Products Showcase at the Abbot-Pennings Hall of Fine Arts on March 23, 2010 from 3-8 PM.  Representatives from Rosco, ETC, Martin, Strong, Altman, Prism Projection, Color Kinetics and more will be on hand to discuss and demonstrate products that can help you make your theatre more environmentally friendly.  Products on hand will include scenic paints and coatings, LED fixtures, HID follow spots and more.  A representative from Wisconsin Focus on Energy will be on hand to discuss potential energy efficiency rebates available for replacing inefficient incandescent and halogen sources with LED products.
RSVPs are appreciated at tickets.snc.edu.  You can learn more about the event by visiting Design Lab's web site at www.dlabwi.com.
Share

Comments