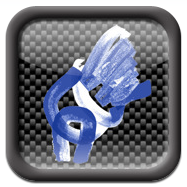 You may have heard about BLAST Co before. Earlier this month they released an iOS app called Remote-Cue. Just like Remote-Cue, Remote-Seq is an iOS app that connects and functions with Martin Professionals LightJockey control software.
The Remote-Seq App allows you to remotely SquenceFlash any playback with in your LightJockey show right from your iOS device. You can Sequence latch/flash playback which can be assigned and play back in any of the 20 banks of 10 pages.
Remote-Seq also offers a MasterControl function too. MasterControl can be used as a Fade in/out and Black Out or Restore.  MasterControl is not a fader, but executes with a single button that has timing from one second to 10 seconds.
Learn more about BLAST Co's Remote-Seq app and pick up a copy of the app for $2.99 USD from the iTunes App Store.
Share

Comments