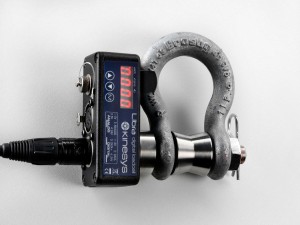 Have you heard of Kinesys before?  If you fly truss, you really should!  Kinesys offers load sensing devices to monitor a rigs weight at the pick points.  It's pretty important stuff to know, last thing we want is a truss out of balance or falling from the air.
Kinesys is expanding their product line with the release of the all new DigiHoist product range at PLASA next month. The DigiHoist brings digital technology to the forefront of chain hoist controller design.
Digital communications allow multiple controllers to be daisy-chained together,  eliminating the need for bulky multicore cables.  Self-healing emergency stop connections remove the requirement for shorting plugs, and monitoring of the hoist's status means that information about hoist presence and the state of the limits can be displayed to the user, and acted upon immediately to provide Group Halting if limits are hit whilst moving.
If you are heading to PLASA next month, make sure to stop by Kinesys's stand at 3.25T and 4.75T to demonstrate the versatility of the Libra system. For more information on Kinesys, visit their website at www.kinesys.co.uk.
Share

Comments