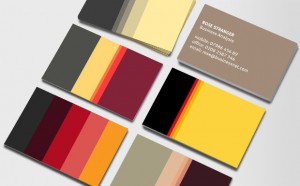 Can you believe it, we are already in October!  That means that the LDI Show is right around the corner in Las Vegas.  In just a couple of weeks, everyone from around the industry will converge on Las Vegas to learn, grow and see some damn cool stuff on the show floor.  But the question I have for you is, are you ready?
Any LDI veteran will tell you that trade shows are a load of fun, but also a huge amount of work. A good amount of time at a trade show will be talking and networking with people from around the industry.  Have the battle when meeting new people is making that first impression and making it a good one.  I'm not going to go into lengths about how to act or what you should be doing as the golden rule covers that, "Due onto others as you would have them to do to you".
A part of networking and meeting others is providing them a way to get in touch with you.  Over the course of a three day trade show like LDI, we meet and get introduced to a number of people.  Remember all of these names and information is hard to do from memory.  That is why a little bit of analog technology still prevails in every business and industry around the world, the business card.
Not only is a business card still a must in this day of 24/7/265 digital connection, but a good business card design is a must.  If you haven't done so already, what are you waiting for?  Get on it, get you business cards designed and printed, you only have a couple of weeks! Printers require a couple of days to print business cards, and even if you go through an online digital printer, you still need to leave in time for them to get shipped to you.  Time is running out!
Here are a couple of helpful links to get you going:
Some online digital printers for less expensive business cards:
Do you have any suggestions or advice?  How about a good place to get business cards online.  Share what you know in the comments section.  Mucho thanks!
Share

Comments