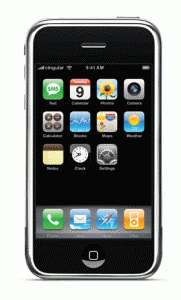 One of the many benefits of LDI are some of the great sessions that are offered.  One of them I just happen to be on the panel, the Phone it In Session.  It falls under the LDI Innovation & Technology Conference, Lighting Summit II Track.  While I would love to say that the sessions are free, they are not.  BUT, is furthering you mind and learning new things about the industry a small price to pay for?
The Phone it In Session is about you guessed it, apps for our mobile devices that make working and living in our industry so much better. I'll be joining a laundry list of app developers and programing monkeys that have brought us some of the most useful apps out there.  Here's a list of who is on the panel:
The session is from 9am to 10:30am on Sunday in room N120.  The official session tag is #LG05 when looking for it on your registration.  Make sure to bring you tips, trick, questions and of course wish list to the session.  I hope to see some of you there, who knows, I might have something to give out after the session!
Share

Comments